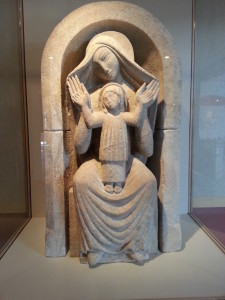 Pisces is the final sign in the 12 fold Zodiac process. Thus Pisces offers us completion, rest, dreaming, gestation, contemplation, inspiration and 'flying faith and trust airlines' as you journey through March. So give up fretting or feeling frustrated if things are not quite clear or haven't kicked into gear yet folks…remember the reward of patience is patience.
With Neptune and Chiron joining this New Moon  in sweet aspect to Jupiter in Cancer we have a powerful healing and  intuition theme on offer. In the White Magic teachings we learn that directing our imagination and visualizing our desires then allows the invisible forces of the etheric web to build form around our intention…cool hey. You don't get much more Piscean than this! If we can master our lower fear based nature by nurturing our fear we may then relax, trust the flow of our creative process and make like a cool person in these weird and challenging times.
If we do this then we are in good shape for the Sun's entrance into Aries on March 21st followed by the first Aries new moon on March 31st, when our new natural year kicks into motion. Yes despite the promise of the last new Aquarian Moon for high octane change, we must still pass through the natural order of things to set ourselves up for this to occur as the year unfolds.
During February we have also been living with a dreary, sluggish Mercury retrograde in hard aspect with good old Saturn…depressing fellow he can be. So watch any tendency to negative thinking and falling victim to a 'can I really be bothered' kind of attitude. This aspect is fab for high organization of the back end of your world…book work, list writing, and using my '12 System Yearly Planner' to dream up your year to come. So please come along to my March 8th workshop – 'Planning Your Year with the '12System' – drop me a line if you'd like to join us or order the recording. The good news is that after March 13th the sludge zone moves on and Mercury then enters Pisces on the March 17th.
A few other notable Astro timings include expansionary Jupiter finally turning direct after 4 long months doing his retro thing. As he is in the sign of Cancer his 'opportunity' has been to expand our emotional safety via home and family matters being front and center. During March he is still building steam for major activity in April when he runs into the 'zap zone' and things come to a head…both personally and globally…more on this in the April newsletter. So keep cleaning up, clearing clutter, releasing family members to make the changes they need, and removing resistance to your own forward motion on the way in April. Your mantra is "I am safe and excited about my new life to come'.
Activator Mars has been in Libra since December and now begins his retrograde phase until mid-May. So if you thought all the relationship 'stuff' was done and dusted then think again. The purpose of retro phases is to restructure & reassess the theme of the planet and sign involved. So during March & April we are all re-visioning our relating patterns and dramas that may be keeping us stuck in old co-dependent mode. When you add this to Jupiter in Cancer we see the ingredients for releasing peeps or family situations whom we have 'set up' to appear to block us…up until now! Our old unconscious beliefs about our right to 'have a free will, take action and be courageous' (Mars) create our relating patterns. So if you're feeling angry/frustrated about people in your life have a good look at your own fear of flying independently 'in your own right'. Sometimes it's easier to blame someone else than own our own need to 'individuate'…here ended the sermon…hope you get it! The up side is developing new people, ingredients and marketing solutions to grow your life and projects over the next few months.
I love this pic I took of Mother/Child at Glastonbury recently. Isn't she beautiful? Pisces symbolizes the Christos principal where love and compassion are born from the purity and innocence of the opposite sign Virgo…hence the true meaning of the 'Virgin Birth'. When we are compassionate to ourselves and all things and people we pass through an 'initiation' or threshold from the lower fear driven ego nature to our higher potential as a 'Spiritualized being'. This is why Pisces is the final stage of the journey to wholeness, where we must surrender our will, ego and mind to serve the greater good…and all that stuff!
So take time out whenever you can until March 21st. Dream fresh dreams, incubate your creative inspiration, be kind to yourself and others as you wait for the season to change. There is much to look forward to in this year of change…much excitement and optimism. All you have to do is live a conscious life and work with the cycles of revolutionary upgrade currently unfolding. Yes our current system is greedy, selfish and unsustainable. So be the opposite and we shall all prevail to be the change we want to see.
New Moon 10 deg Pisces
LA 00.00am   NY  3.00am   London  8.00am   Sydney  6.00pm
Upcoming Workshops for March – ALL Welcome or order the recordings.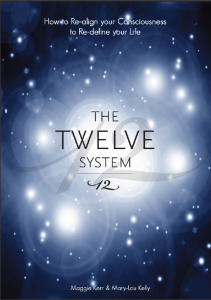 Maggie Kerr presents a '12 System Seminar' on Saturday 8th March 2014
'Planning Your Natural Year'
Once we know how to work with natural cycles we upgrade our conscious power!
In this 1 day seminar Maggie will show you how to align your life with the natural year starting on March 21 each year + the 12 year life cycle.
'The 12 System' is NOT ASTROLOGY. 'The 12 System' distils the core model and makes it so simple! So this material is great for both astrologers and 'newbies'.
By using 'The 12 System' as a tool for planning our year beginning on March 21, and then adding the 12 developmental stages in their right order and timing we can strategically align our vision, goals and energy with the flow of nature, or simply live our lives in correct alignment with the true cycles of life.
We will then add the 12 Year cycle of life (ruled by Jupiter.) This is the cycle that opens new growth opportunities to expand our lives. Once we are aligned with which year of the 12 year cycle we are in, real power becomes available to us as we are in synch with and mentally prepared to work with our life each year.
So there are 12 progressive stages each year, and each year is part of a larger 12 fold system of growth and development. Many people become discouraged if their vision does not bear fruit quickly as they do not understand the natural order of the birth, growth, fulfilment and release principle of cycles. So they do not stick to or lose interest in their goals because they don't know how to work with the 12 fold system! So this is literally life changing information to empower you for the rest of your life!  
'The 12 System' is easy to share with family and friends!!
So if you would like to become a '12 System' trainer please join us.
When:                  Saturday March 8th 2014              10am to 4.30pm
Where:                120 Plateau Crescent      Carrara 4211
Cost:                     $70    BYO lunch  – refreshments provided of course!
Bookings:            Maggie 0755 945959       0516 155967  maggiekerr@universalastrology.com.au
'The Moon, the Ascendant and the Lunar Nodes'
Soul Astrology and the 'path of destiny'
…based on some core ideas from Esoteric or soul centered astrology. 
A one day workshop on Wednesday March 26th
at Lilifield Community Centre (near Nimbin)
with Gold Coast astrologer Maggie Kerr and NGT Starloom columnist Tina Mews
            Maggie will be exploring how the Soul (Moon) and the Personality (Ascendant) are meant to work together in a practical way via your horoscopes!
Our Soul makes its' entrance into incarnation through the "Eastern Gate" at our birth as we depart the 'pregnancy' of the 12th house and pass through the birth canal of the Ascendant. By examining the Ascendant's sign, rulers and aspects we can describe the actual birth experience and how this created our "birth script" – our primary unconscious belief about how we will affect the world throughout our life.
We then analyse the Moon's sign/house/aspects for information about our Soul's purpose, and what we may need to heal or integrate this lifetime to allow the Soul full expression via the Ascendant or "personality" – which is ultimately the 'Soul's Vehicle for doing its' work in the world'.
Tina will enlighten us about the Lunar Nodes and how they reveal our 'path of destiny'. The North Lunar Node is the place where cosmic energy enters, while the Lunar South Node represents the point where energy exits, indicating possible energy 'leaks'.
The South Lunar Node has long been associated with our 'Karma' and spiritual, emotional or/and physical inheritance, while the North Lunar Node represents what we can achieve with this life, our 'Dharma'.
So please join Maggie & Tina for a fascinating day that will connect us to our Souls for fresh inspiration during 2014!
When:                Wednesday March 26 2014           10am – 4 pm   registration 9.30 am
Where:               Lilifield Community Centre – near Nimbin
Cost:                   $ 80 Full price; $ 70 concession – Morning tea provided; BYO lunch
Bookings:          Tina    0457 903 957 or star-loom@hotmail.com
Maggie  0755 945959 or maggiekerr@universalastrology.com.au