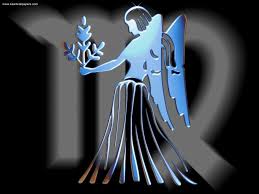 This Virgo New Moon supports the simple practical ingredients in our life……like the food we eat, the way we order our life, and our relationship to faith and trust in the future… rather than worry & fret about ourselves & our world in the midst of these very tumultuous times!
You are welcome to book a session to enlighten & enliven your own individual journey just mail me
Receive your FREE '12 System' book when you order the '12 System Seminars'…scroll down for details
New Moon in Virgo August 25th…
Well kids it's been quite a ride over the past month in oh so many ways. The tension between Mars + Saturn in Scorpio with Jupiter in Leo has brought us a very explosive opening to Jupiter's cycle, and as I highlighted in my Jupiter in Leo article there is a history of war in the middle-east every 12 years. Many folks are feeling this tension on a daily level as difficult times and feelings as we are tested to keep positive fires burning despite ancient angst and fears rising up from dark old places so we can face them… & replace them with commitment to our goals and dreams!
So take heart my friends as the fun Leo stuff is still to come once Mars pings into Sagittarius in mid September, then heads toward Jupiter/Leo & Uranus/Aries in October, opening all sorts of new doors and exciting growth. Right now we are lining up the balls!! 
This is a fascinating new moon with so many different interweaving forces at work during September…
Sun & Moon in Virgo are opposite dreamy spiritual inspirational Neptune bringing us the image of the angel above blessing our earth & all our efforts. In my case it is also a literal deluge of rain for the first time in many months…yay! Read on to learn important info about our psycho/spiritual health…the main feature here. There is also a splendid trine between Venus in Leo and Uranus in Aries sparking up our creative projects initiated at the last new moon in Leo. Anchoring all this is the Mars/Saturn conjunction in Scorpio offering us a great reality check to ensure our goals & dreams hold substance…and that we commit to being in our power!
Simplify…Organize…Deal with the Details…says Virgo
Yes it's that time of year when we get to head off to the dentist, do the book keeping, clean out the cupboards & de-clutter our lives…not so exciting I know but hey it feels so good when we've done it! In our complex world it's essential to achieve a certain inner cohesiveness that allows us to stay on track and continue to attract positive people & experiences, & Virgo offers us the ordering process that allows us to do this both physically & psychologically.  "Clean, clear & simple" is your mantra for the month ahead.
The Purpose of Virgo in the 12 stage Zodiac System
We could say that we are each a 'personal ecosystem' made up of 12 ingredients. The Leo ego is a servant in our personal ecosystem, as is the Mind and Will. The word servant holds the key to understanding Virgo where we must learn humility and order. The ritual of cleansing ourselves and our environment contains the idea of purification to allow the release of unwanted influences physically, psychically and emotionally, so we may become the connection between Heaven and Earth. Sadly we see how far out of touch we are in current culture with the act of washing ourselves and cleaning our home as a yummy ritual, where we consciously participate in cleansing our Body, Mind, Ego and Soul.
Our Leo ego must learn how to bring order and form to our creativity. Hence the association in Virgo to all manner of systems and structures we need to develop both personally and collectively.  When we add this to 'service and humility', we end up with all forms of health, hygiene, food, and public services all being associated with Virgo. It is also in this stage that we learn to organize our mind and the mass of information that comes our way through our Gemini Mind. We do this through analysis, hence the more dysfunctional Virgo traits involve over-ordering/analyzing/exacting, nitpicking, criticism and what I have affectionately named "a little touch of OCD". But none of this applies to you…does it…lol.
Virgo & Health…the Body/Mind Connection
The reality that our psyche and unconscious emotional belief systems do create physical health outcomes is still a radical idea to most people.  Vested interests in drug/pharmaceutical industries also encourage people to give control of their health outcomes to others – doctors and drugs. An ingredient in these 'shifting times' is that more of us are beginning to marvel at the mind/body connection and take responsibility for healing ourselves.
Many of the common ailments of recent decades arise from toxic food production practices.  Since the 1960's the consumer industry has encouraged mass consumption of unhealthy food groups leading to increased heart disease, diabetes, cancer and a host of other diseases, as well as the obesity 'epidemic'. It is incredibly important that the 'organics movement', developing quietly during past decades gather greater momentum. So if you've been planning that organic veggie garden then this is the month to plant it, or research which of your community markets have the best local eggs & honey & veggies and all the yummy simple food that also helps us create our own healthy resonance.
As  Virgo governs our left brain rational mind, her opposite sign Pisces governs our psyche/higher self/intuitive mind. This pair offer us the direct link between the left & right brain…thus the mind/body connection. In Pisces we dream…we are inspired…we allow for the mystical and unknowable and un-provable realms of existence. In Virgo we create tangible outcomes from our dreams. The artist is a great archetype here as we must surrender to the inspirational flow then use the techniques that allow the image to be formed on the paper.  So use the month ahead to update your mind maps & set up strategic plans for your creative vision to proceed from here. Remember we are in an exciting creative phase right now full of change & invention, so think big and deal with the details!!
Some of this info is from my book 'The 12 System' & I am offering a FREE COPY if you purchase 'The 12 System Seminars' during September.
The '12 System' Book incorporates a wide range of comparative philosophies, ideas and concepts to help you make sense of the transformational times currently unfolding on our 'small blue planet'.
The '12 System' Seminars are unique.  They explore 'big picture' ideas & support our healthy consciousness by integrating philosophy, science and psychology in a stream-lined package.  You will learn 3 powerful and simple models to support your growth and prosperity.
MODEL 1:  Connect with your Natural Life Cycles
MODEL 2:  Psychological Wholeness
MODEL 3:  Plan your Year for Success
A$120 for 4 parts as 5 files + postage   You will be posted a memory stick 
Mail me to order your copy of this life changing '12 System' Toolkit 
Here's my new look website with details about 'The 12 System'
A Quick Overview of the Planet Positions in September
Mercury is the planet of connections & communication. He spends the month in lovely Libra enhancing a more balanced view of life & co-operative thoughts & words. There will be much diplomatic toing & froing as the global elite game players continue their pretense of manipulating the wars they love to create & control. Make sure you listen to other people's viewpoints & this is also excellent timing for PR & marketing connections & announcements.
Venus is the relationship planet & governs our values and self worth. She joins the Virgo planets on Sept 5th for the rest of the month. It never cease to amaze me how these planets send their magnetic messages into our psyches! I committed to a great product for a cleanse program during September before I had even consciously thought about all the Virgo health/cleansing timings…ha! So why don't you join me and feel ab fab by October when life starts getting exciting again!!
Mars is our will to take action and he completes his sojourn in Scorpio on Sept 13th as he enters Fiery Sagittarius for the first time in 2 years. This is great news…says her Sag moon! This brings travel & adventure back onto the front burner…expanding horizons physically and mentally. Great timing to teach, get published, attend courses and generally feel a whole lot more optimistic than in ages!
Jupiter expands our purpose & meaning for life & he continues his passage through Leo forming a major positive connection with Uranus in Aries by late September. This totally moves things forward especially if you have 'lined up all the balls' during this Virgo phase as discussed. However, as he crosses lots of planets in Leo in the horoscopes of Israel, Iraq & quite a few other hot spots be prepared for further expansion of conflict. Please remember that as we are still in the midst of the Uranus in Aries square to Pluto in Capricorn containing the revolutionary impulse to global change so it is vitally important that we all stay committed to making our own small piece of the world a healthier more tolerant place!
A Few Links For Your Interest
Order Out of Chaos: The Global Elites Plan for a "Middle Eastern Union"
the-vaccine-hoax-is-over-freedom-of-information-act-documents-from-uk-reveal-30-years-of-coverup/
Amazing Herbal Cures from around the World
Death By Medicine
Dissolving a Tumor with Chi Kung
The Age of AntiBiotics is Coming To An End
Falling for the Soy Ploy
Healing Virus Diseases with Vitamin C
& lastly a subject close to my heart as I talk about this in my 12 System book…the fact that our Sun is largely responsible for climate on our planet
Have a great month dear friends – Live long & prosper  May the Angel of happiness flap her wings all over you!! – Maggie
LA 25th 7.13am | NY  10.13am | London 3.13pm | Sydney 26th 0.13am
Maggies next Saturday Astro Sessions
Beyond Duality- Embracing Wholeness
Astrology & Gestalt Therapy

Please join me for this exciting
2 day program
exploring and applying wholeness concepts and models. Acknowledging & welcoming our many different  …sometimes damaged… 'selves' enables us to love & heal even the bits we don't like!
Saturday 11th October & 9th November.
Email me to book or ring me 0755 945959
All welcome at any level of Astrology or this workshop is also great for non-astro peeps.
120 Plateau Crescent Carrara 4211 Gold Coast
10am – 4.30pm
$150 for 2 days – BYO lunch
You may order recordings of the workshop if you cannot attend.