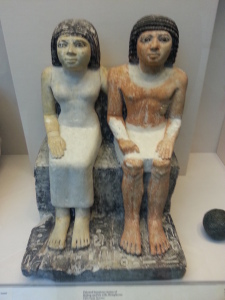 New Moon & Equinox in Libra Sept 23/24
A Very Busy October on the Way!
Greetings dear fellow travelers through turbulent transformational times. These last few intense months have not been for the feint hearted have they? So much happening and not much occurring is my summation, with the challenge of holding one's center & staying inspired the order of the day. But that's all about to morph into fresh activity courtesy of lots of features dancing through the Astro web during October…so put on your dancing shoes!
Sept 23rd marks the half-way point through our natural year…known as the Equinox…as the Sun steps into Libra…day & night are of equal length, & we enter the 'fruition phase' of our annual cycle. The next day we have a refreshing  new moon in Libra bringing relationships onto the front burner along with PR & marketing yourself and your projects. Libra is the sign of peace, harmony, justice, balance, beauty & diplomacy so our job during a very high octane October is to make love not war!
Meanwhile feisty Mars in Sagittarius triggers the epic & lucky nine month long Jupiter-Uranus innovation from Oct 5th to 8th, opening new doors for exciting progress with exotic connotations. This coincides with the Lunar Eclipse on Oct 8th, which activates the Uranus/Pluto zap-zone with major implications for both personal & global shifts & changes. (Scroll down for more info).
Also we have Mercury in Libra doing his retro thing between 3rd & 26th Oct. Great idea to prepare in advance by backing up your data, with the usual note to self not to buy big tech items, do radical upgrades to your website, purchase property, or sign contracts until late October. And lastly a mention that transformational Pluto finally turns direct (after 5 long months) also on this new moon. You can now step out of the darkness into the bright new light of you! It's re-birth time! With so much on offer in the month ahead we are in for a rockin October folks…all very exciting if you're ready to release the past, strike a pose and dare to get on with being fabulous!
The Jupiter Uranus Story… Expansive Jupiter in creative Leo forms his first positive connection with revolutionary change agent Uranus in late September, with the next pass in early March & final fly by mid June 2015. This dynamic combination green lights plans for travel, adventure, new horizons, fun, risk, excitement, learning, teaching & publishing. When we add this back with the Libran goodies don't miss any opportunities for important new partnerships & alliances that support your long term goals.
Tenacity and daring to do & be brand new is the challenge of our time, despite the old world fear and compliance system in full swing out there on the global stage. Do not buy into it people!! Jupiter/Uranus sparks radical re-invention, freedom from fear & limitation, and blasting forward into the future you wish to create. We are the masters of our own reality! The caution here is to avoid extreme impulses of the over the top variety folks as impulsiveness can have major implications…look before you leap!
I highlighted in my Jupiter in Leo article there is a history of war in the middle-east every 12 years, so it is no surprise that a fresh round of the 24 year long middle-east war will amp up another notch from late September under this Jupiter/Uranus connection.. As Libra rules all types of alliances it is fascinating to see the current United Nations activity forging new deals for action in the mid-east. The UN horoscope is being activated by both Jupiter in Leo & Saturn in Scorpio right now. (U.N. 26 July 1947 @ 12.15pm Washington DC) I encourage you to look deeper than main stream media info in this very complex web of agendas. Here is another perspective if you are interested… Congress Votes To Fight ISIS By Funding ISIS To Fight Assad
On the up-side we have More than 120 Heads of State and Government will be attending the one-day summit on climate change hosted by UN Secretary-General Ban Ki-moon on September 23, 2014, to generate political will toward a meaningful universal climate agreement in 2015.  Australia has decided not to send a representative as our current government continues it's agenda to undermine sustainable energy goals to enable coal & gas producers to do their unsustainable thing!!
Please take time each day to use the power of your Jupiter Leo heart to send your energy toward global peace, and keep believing that somehow in the midst of all this madness the light of consciousness will miraculously awaken huge numbers of people to join us in the vision of the new world without manipulation, lies & deceit!
It's also Eclipse Season folks… Twice a year we experience a pair of Solar & Lunar eclipses as the Sun (Spirit) Moon (Soul) & Earth (Matter) align to trigger significant events in the evolutionary process. The total Lunar Eclipse is on Oct 8th with Sun in Libra & Moon opposite in Aries, right on the Uranus/Pluto zap-zone & the horoscope of the United Nations. This both activates & amplifies any tensions in partner areas personally & collectively. Scroll down for more insights into the Libran territory on offer.
This is followed by the Solar Eclipse 2 weeks later on the next new moon @ 0 deg Scorpio. This final Scorpio eclipse asks us to release the past, forgive & forget, trust that it is safe to be close to others and step into our power.
The Purpose of Libra in the 12 stage Zodiac System  Libra's 'Relationship and Co-operation' theme offers achieving harmony, peace and co-operation as we interact with others, whilst also maintaining our polar Aries individual 'Will'. We also take our 'mind and mouth' function from Gemini into all relationships, reminding us it's essential to think & speak with clarity & diplomacy.
All our relationships contain the opportunity for self awareness through 'the mirror of the other' so we may own our own stuff and move beyond projecting and blaming our problems onto other people. Sadly this is a very new concept for the larger community so it is imperative that we all heal this in our own lives, and become conscious of 'who we are and what we are attracting', based on our core beliefs about our emotional safety (Cancer). We can then move into equal partnerships with other conscious co-operative people to bring about positive results in our own lives. This is 'The Law Of Attraction' in action!
Remember we need 'others' to help us grow our lives so no surprise that old outmoded 'others' may be due for release. The consciousness upgrade of these vital years ensures that we make healthy choices about who we share time with…it's all about like-minded energy after all.
A Quick Overview of the Planet Positions in October
Mercury is the planet of connections & communication.  He has been in Libra during September & as he retrogrades here also during October we have an extra opportunity for enhancing a more balanced view of life & co-operative thoughts & words. There will be much diplomatic toing & froing as the global elite game players continue their pretense of manipulating the wars they love to create & control. Make sure you listen to other people's viewpoints & this is also excellent timing for PR & marketing connections & announcements. He finally moves into Scorpio in November.
Venus is the relationship planet & governs our values and self worth. She  also enters Libra(the sign of her rulership) on Sept 29th until October 23rd highlighting all the Libran goodies already discussed.
Mars is our will to take action and is now in fiery Sagittarius for the first time in 2 years. This brings travel & adventure back into life…expanding horizons physically and mentally. Great timing to teach, get published, attend courses and generally feel a whole lot more optimistic than in ages! Jupiter expands our purpose & meaning for life & he continues his passage through Leo forming a major positive connection with Uranus in Aries in late September.
This totally moves things forward especially if you have 'lined up all the balls' during this Virgo phase. However, as he crosses lots of planets in Leo in the horoscopes of Israel, Iraq & quite a few other hot spots be prepared for further expansion of conflict. Please remember that as we are still in the midst of the Uranus in Aries square to Pluto in Capricorn 'zap zone' containing the revolutionary impulse to global transformation so it is vitally important that we all stay committed to making our own small piece of the world a healthier more tolerant place!
Get excited & dare to live your dreams people – blessings as ever- Maggie
By the way I met this superb Neptune in Florence and the lovely Egyptian couple at the British Museum
LA Tues 23rd 11.13pm | NY  Wed 24th 2.13am 
London Wed 24th 7.13am | Sydney Wed 24th 4.13pm
Maggies next Astro Session
Neptune & the Quest for Transcendence
Please join Tina Mews & I for this experiential day as we explore the divine, sublime and ecstatic realm of Neptune, Pisces & the 12th house. How does his journey through Pisces between 2012 & 2026 offer us the next stage in our evolutionary potential to re-union with our psycho-spiritual nature? 
We will discover the many pitfalls that arise as we instinctively seek union with our higher nature – like co-dependency, substance abuse, escapism & victim consciousness. How do we heal these issues and transcend our 'lower nature' so we may connect with pure intuition and use his magic to step from confusion to clarity & inspiration?
And what of Neptune and the mysterious fine line between the brilliance & 'madness' of the artist & poet. We will also discuss the various psychoses that spring from his depths and the workings of our psycho-emotional health.
"If you can't dream it you can't have it" says Neptune. So come and learn how to empower your dreams coming true as we venture into the fascinating invisible realms of Neptune.
Thursday 27th November Email me to book or ring me 0755 945959
All welcome at any level of Astrology as this program is also great for non-astro peeps.  Lillifield Community Centre – near Nimbin
10am – 4.00pm $80 – BYO lunch & Horoscope
You may order recordings of the workshop if you cannot attend.