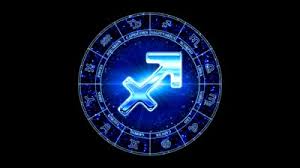 New Moon in Sagittarius…hoorah! I am so happy about this next new moon people!! After what feels like an eternity of deep intense Scorpio times we finally get to freshen up our inspirational fires for exciting new 2015 mojo…so 'bye bye blackbird' as you pack up old cares and woes this week in preparation for a re-launch and re-boot for life on Saturday 22nd November…times below You are welcome to book a session to enlighten & enliven your 2015 journey just mail me (discount $ for existing valued clients & students) + scroll to end for details of my 'Astrology of 2015 Seminar'
Sagittarian New Moon Saturday November 22nd The moon meets the sun @ 0 degrees of Sag…very powerful right at the beginning of the sign. They join Venus also in Sag, and she is in great connection with revolutionary Uranus in Aries. As Sag rules knowledge, information, publishing, messages, ideas and international connections stay tuned for major announcements and/or developments that further fire up current political and racial tensions, and/or blow the lid on secret agendas. The word 'disclosure' fits the bill big time as Sag is the 'whistleblower' of the Zodiac who seeks the truth amidst lies and misinformation.
The Venus with Uranus feature brings exciting innovation and change to bizz and relationship zones so use this for big pitches and scheduling meetings that will expand your awesomeness in 2015, and/or new freedom to existing situations. Don't fence me in' says Sag so channel any restless and foot loose feelings into innovative thoughts and ideas…great time to plan or enjoy trips and adventures.
The new moon also makes a 90 degree aspect with inspirational Neptune, which can bring stunning insights and upgrades to our intuitive field so we may receive synchronistic messages that inspire our Saggie expansion…stay alert for signals in all kinds of unexpected ways. The downside can be having ourselves on about the reality of situations or being given false info…think global elite systems and their spin doctor tactics…false flags etc.
Speaking of revolutionary Uranus he squares up yet again with transformer Pluto all through December releasing another phase of the 'shift' in global systems that underpins these times, as the old world order is breaking down and a new one is being born. Add the Saggie action here and perhaps we hear major announcements from China & the BRICS nations of alternative financial models to the western banking cartels. The question is are the capitalist and communist economic systems in conflict OR are they actually interconnected in one awful controlling system for the new world order. It's time for this major puzzle to be unlocked & revealed kids for us to have any chance of a true opportunity to completely transform the old models into a positive healthy new system.
The whole period between December & April/May next year is highly volatile and restless as the collective urge for revolution against the 'old world order' is gaining strength. This also means we have marvelous opportunity to break through our own old limitations and give ourselves permission for the FREEDOM to design our lives in wonderful new ways.
Here's a report of China's influence in the new world order if you'd like to know more.
And another from The Thrive Movement re alternate financial systems from China
This interesting piece re Switzerland and possible new gold standard 
Here's the link to the wonderful new movie 'Origins' 
Jim Carrey Outs the Illuminati  – for a touch of humor
I will be exploring this info in greater depth in my 2015 Year Ahead Astro report…stay tuned! It's so important that we make the effort to explore and inform ourselves about the global agendas right now as this Saggie New Moon is the precursor to Saturn's arrival in Sagittarius in late December 2014 for the next few years. This will usher in the next phase for the big picture international exposure & spreading the truth regarding the true crisis of global banking systems plus lots of other features I am covering in the article I will also have ready for my next newsletter.
So here's your list of DOs –  stay positive and get inspired about the blessings & goodies in your life – know you have the right to an exciting meaningful life from here even when global shite is flying – tell the truth – expand your knowledge and ideas – inspire yourself with fab plans for next year
So here's your list of DONT's – go overboard or do things to extremes or promise more than you can deliver – tell big stories or act important – limit your possibilities
Mars spend December in Aquarius for his once in 2 year visit, which also makes my little Aquarian spirit very happy as we are free to send our 'will' into outrageous unconventional territory that revolutionizes our lives. 'Dare to be different' says Aquarius and know that it requires courage to step out of the box and bring your ideas into form. This is another fab freedom theme for the month with innovation a keynote that says wakeup people the new normal is life as a revolutionary eccentric whose ideas are finally ready to come into mainstream and make a difference!
The Journey of the Hero 'With a huge sigh of relief our hero emerges once more into the world after passing the tests of his transformational sojourn in the Scorpio underworld. Freshly empowered he strikes out into the unknown future, jumps on his trusty steed and hits the road. The next part of his journey takes him into the final phase of the fire system as he unites his 1st Aries Will, Leo Ego – (freshly cleansed and empowered) – with his Sagittarian Purpose.  The question becomes what is this purpose that will give meaning to the final stages of his journey to consciousness? What is the meaning of life?
The archetypal character for Sag is indeed heroic in the classic sense, as he embodies all the noble qualities of the seeker after truth. The symbolism here invites the full blown expression of the journey to consciousness, as Jason in his quest for the Golden Fleece and Parsifal and his Holy Grail. The Grail legends are many and varied and arise around the late 12th century.  The general theme involves a valiant knight who is also a naïve fool, whose quest involves finding the Grail so the King may heal his wound and the kingdom be returned to Paradise from the wasteland it has become.' (From my 12 System' book) Receive your FREE '12 System' book when you order the '12 System Seminars'…
This info feels very relevant for our current times on planet earth as it is up to each of us at this new moon to connect with our 'valiant knight who is also a trusting fool' so we may step forward on our own quest for life where we can contribute our own little bit toward healing the 'Paradise that has become a wasteland'. Saggie time each year is our opportunity to revision our lives by asking ourselves what is it that inspires us…what do we really believe in…what matters? Then we can set our thoughts and intentions for our ambition and goals for 2015.
So as close as you can to the times listed below visualize & connect with your 'inner hero' so you can make your dreams come true, as you also join the millions of us who seek to make the world a more conscious caring place…yes we can!!! I wish you clarity and inspiration dear friends!
LA Sat 4.33am NY  Sat 7.33am
London Sat 12.33pm Sydney Sat 10.33pm
If you're ready to change your life by learning more about the master science of Astrology click here.. I have a complete course in 5 workbooks + 72 mp3s. You can study with me privately or do your own thing!
It's always a great idea to empower ourselves at the beginning of a year!! So please join me for my traditional new year seminar as I present in depth ideas and info for the 'big picture' of what 2015 has in store from our astrological cycles in the Chinese Year of the Goat.
We will have a good look at Saturn in Sagittarius between 2015-17 and how this will affect our global story plus your life personally…so bring you chart details with you!
How does Jupiter in Leo then into Virgo mid year fit in the complex jigsaw puzzle of the ongoing Uranus Pluto transformational 'zap zone'?
Saturday 14th February @ Carrara on the Gold Coast
As this is ALSO MY 60th BIRTHDAY we will be popping bubbles after the seminar!!
Email me to book or ring me 0755 945959
All welcome at any level of Astrology as this program is also great for non-astro peeps.  120 Plateau Crescent, Carrara 4211 10am – 4.00pm $80 – BYO lunch & Horoscope You may order recordings of the workshop if you cannot attend.