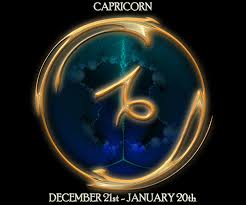 New Moon in Capricorn & Solstice!
So my friends we have completed another big year on planet earth. Before I have a chat about this next new moon on December 21st/22nd here are the links to my big
2015 Year Ahead Report
and 2015 Horoscopes
There's lots of reading as it has taken me ages to put it all together so hope you enjoy.
You are welcome to book a session to enlighten & enliven your 2015 journey just mail me (discount $ for existing valued clients & students)
Capricorn New Moon & Solstice December 21st/22nd
It's a peculiar situation when our final new moon for the calendar year is in Capricorn, which in terms of our natural year beginning on March 21st actually means we are three quarters of the way through the true year! Yes they mucked that up back in 1592 when Pope Gregory decided Jan 1st would begin the 'Christian Calendar! This actually explains why our world has been out of synch with nature ever since!!
So keep this in mind as you wind down your working year as the month that opens on this next new moon in Cap is actually a very powerful and productive period if you are inclined! This is because Cap represents the peak of activity…the top of the mountain when all our efforts since March are actually due to reach fulfillment, and I guess in many ways this does hold true, as we all are working hard to complete projects so we can have the festive break and a little rest before we head into what will be another amazing year of growth and change in 2015.
This will be the fourth new moon in a row with the Sun and Moon @ 0 degrees…very powerful right at the beginning of the sign…in this case Capricorn, which is also the SOLSTICE point when northern hemisphere experience their shortest day and we down south of the equator our longest.
The fact that Uranus turns direct and Saturn enters Sagittarius around these few days hots up the energy here triggering great timing to begin to move your career goals and bizz strategies forward from this point. Check out the 2015 Report for lots of info on Saturn in Sag.
I'm not going to rattle on with more info now as I have written screeds in the 2015 report on the breakdown/breakthrough features on offer as we head into 2015 so just read the report! So I thought you may like a little background info about Solstice and Christmas and all that stuff.
The traditions associated with the solstice…
arise from the northern hemisphere where their mid winter time was a period of 'darkness' before the Sun begins it's journey back toward the 'light' in Springtime on March 21st at the Equinox when day and night are of equal length. Hence ancient people and pagan groups had their various 'rites of passage' to invoke the light to return and life to re-new itself once more.
The Roman festival of 'Saturnalia' honored Saturn, who was an agricultural deity (planet that rules Capricorn) and was held on the 17th of December of the Julian calendar followed by private gift-giving, continual partying, and a carnival atmosphere that overturned Roman social norms: gambling was permitted, and masters provided table service for their slaves.The poet Catullus called it "the best of days." With the rise of Christianity this festival was absorbed into their tradition as the birth of Christ (even though nobody knows when he was born), symbolizing the re-birth of life after darkness once again. They celebrated 'Christ's Mass' and this has of course become Christmas. Then along comes a kind Saint by the name of Saint Nicholas of Myra, a 4th-century Greek Christian bishop who was famous for his generous gifts to the poor. Eh viola we have an amalgamation of these traditions all rapt up in our current festive season.
Islam also has a 'Festival' or 'Celebration' known as 'Eid' which is celebrated throughout the world by all Muslims. It is equivalent to Christians celebrating Christmas.  The Jewish festival that also coincides with this time is known as Hanukkah (also romanized as Chanukah) known as the Festival of Lights, Feast of Dedication and is an eight-day Jewish holiday.
Capricorn do's and don'ts…
So here's your list of DOs –  set your intentions and goals for your fabulous year ahead – believe in your right to be successful at a whole brand new level – take responsibility for your life and not blame others for bits that aren't working – improve the structures that underpin your family and career – ground yourself and spend time in nature – remember to laugh and be silly as often as possible! – be grateful for your life
So here's your list of DONT's – get all rigid and fearful about anything – take life too seriously – buy into other people's negativity and media fear hype – be over responsible for others who won't take responsibility for themselves – lose faith in the future!!!
So that's it from me for the year dear friends. When I first began my love affair with Astrology 30 years ago I could never have imagined that it would become the source of my life's work. It was always about finding out about 'me' and how I could heal my old broken bits and step into my true essence…which by the way is I am Aquarian Sun, with Moon in Sagittarius and Leo Rising. Through my fascination with the great cycles that underpin human evolution I have accidentally become a 'social commentator' as well as a counseling astrologer, and I have always offered my insights free of charge through my articles and reports. I make my 'living' through my work as a therapist/counselor and teacher who attempts to 'spread a little light' to enable people to step into their conscious power.
So this year for the first time ever I am actually going to ask you, my faithful readers and clients and students…new and old…to please contribute a donation to my work if you have enjoyed my monthly newsletters and this current 2015 report and horoscopes. I would be very grateful as I do a lot of behind the scenes work that is not paid along the way!
You can donate here if you'd like         Many thanks and warm wishes to you!
And of course you are welcome to share a session to empower your insight for growth and development for 2015! So drop an email or ring to make a date.
I wish you all peace and love and goodwill between all beings!
New Moon in Capricorn
LA Sunday 5.36pm
NY  Sunday 8.36pm
London Monday 1.36am
Sydney Monday 12.36pm
If you're ready to change your life by learning more about the master science of Astrology click here.. I have a complete course in 5 workbooks + 72 mp3s. You can study with me privately or do your own thing!
Receive your FREE '12 System' book when you order the '12 System Seminars'…
Maggies next Astro Session
The Astrology of 2015
It's always a great idea to empower ourselves at the beginning of a year!! So please join me for my traditional new year seminar as I present in depth ideas and info for the 'big picture' of what 2015 has in store from our astrological cycles in the Chinese Year of the Goat.
We will have a good look at Saturn in Sagittarius between 2015-17 and how this will affect our global story plus your life personally…so bring you chart details with you!
How does Jupiter in Leo then into Virgo mid year fit in the complex jigsaw puzzle of the ongoing Uranus Pluto transformational 'zap zone'?
Saturday 14th February @ Carrara on the Gold Coast
As this is ALSO MY 60th BIRTHDAY we will be popping bubbles after the seminar!!
Email me to book or ring me 0755 945959
All welcome at any level of Astrology as this program is also great for non-astro peeps.
120 Plateau Crescent, Carrara 4211
10am – 4.00pm
$80 – BYO lunch & Horoscope
You may order recordings of the workshop if you cannot attend.