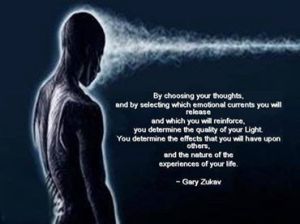 'Adventures in Consciousness'…
In-depth Life Coaching Course
with Maggie Kerr
6 Saturdays during 2015 commencing Saturday April 11th
The theme of our time is re-invention & finding new ways to inspire & motivate ourselves & others…so it's time to share the primary tools and techniques I use in my daily 'astrotherapy' spiritual work. My goal is that each of us will create our future reality as we work together over the next 6 months!   WE ARE THE EXPERIMENT!!
In this group we will develop a practical module that you can take with you to share with your networks…or professionally. So this is a 'journey' for max 12 great people who are ready to deepen their knowledge and skills!! This ensures personal development time for each person.
Over the 6 weeks we will explore and apply lots of territory including…
Natural Laws & energy systems; Different types of consciousness; Body/Mind/Feeling interface
The 'transformational process' as we step beyond the old fear driven limited 3D reality to limitless creative freedom
Mindfulness & self-awareness; who am I?; how do I access my creative spark?
How the primary structure & the 'shadow' of our nature are formed in childhood; Transactional Analysis & our inner child
Psycho-synthesis & the jigsaw of the 'many selves'; dialoguing the 'sub-personalities'
Identifying & re-programming unconscious DNA patterns & resulting behaviors
Core issues & primary themes – fear, prosperity, rejection, power etc.
Defense mechanisms; Anger & Depression; Victim/Rescuer; Over/under responsibiity
Connecting to our Soul to invite vision & inspiration; unblocking old emotional DNA
Guided Visualization & simple meditation tools for both inner healing & 'dreaming up our reality'
'The Science of Mind' – creating & building conscious thought forms
Our thoughts/words create our reality; linking rational left & intuitive right brain; communication skills
Counselling skills; listening & reflecting; using your intuition; creating 'the contract for change'
All welcome at any level of Astrology and this program is also for non-astro people.
When:                Saturday 11th April for 6 months        10am – 4.30 pm
Where:               120 Plateau Crescent, Carrara 4211
Cost:                   $90 per session OR $500 if paid in advance. As you are committing to a 'group development process' if you miss a session you still pay & receive recordings. Morning tea provided; bring your own lunch & horoscope
Bookings:           Maggie   0755 945959 or maggiekerr@universalastrology.com.au