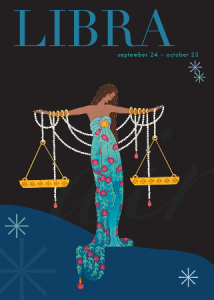 There are so many beautiful images for Libra it's hard to choose… here's a couple of my faves…!! Libra is after all, the sign of beauty and balance, peace and justice, the point where east meets west, and opposition dissolves into perfect synthesis.
The 7th sign of the Zodiac system takes us into the 2nd half of our natural year. After 6 months of developing our lives and projects since Aries time from March 21st, we are now ready to 'release' our energy out into the world.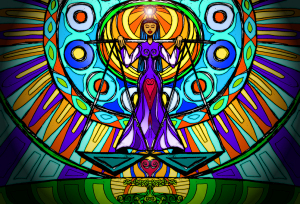 This is why Libra is also all about marketing & PR goodies as it's time to promote, socialize, and co-operate with the people we need to bring our goals to fruition.
Mail me if you'd like a session to enlighten & enliven your own individual journey
We step into October all fired up with the two September Eclipses activating major change & freeing up into new partnering possibilities. So here's to life finally moving forward after all our Virgo preparation during September.   Just remember we must wait until after October 10th for full action once good old Mercury turns direct!
Well I've sure done some major cleaning out & up, writing articles, and organizing over the past month…how about you?  In fact 2016 is starting to take shape as you see in my offerings top left!! I'm off to Bali to do my socializing thing with old friends in this Libra time, and while I'm there I'm organizing the venue and dates for my 'Adventures in Consciousness' Spiritual Life Coaching Program – I'm thinking late March so check your calendars and if you're intrigued by both the divine venue plus this life changing program then please connect! Details ASAP my friends.
Saturn also moved into Sagittarius in September until Dec 2017 – here's my article if you've not seen it yet so you have a head start on how to work with this very important feature of our personal & global affairs.
Here also is the link to my big Jupiter in Virgo Article & Horoscopes in case you missed as he is another major player over the next year 
Also need to mention the September 28th Super Full Moon Lunar Eclipse
as is very relevant right through October! – sounds BIG because it is! Full moons are always charged with tension that leads to growth, & so much more so when also an eclipse. This one with Sun in Libra opposite Moon in Aries added another level completely as it offers a tipping point in relationship dynamics both globally and personally. It can open splendid new doors in October but can also augur major issues between factions in politics & global alliances. The Libran theme of diplomacy will be highlighted as we seek reconciliation both collectively and personally.
We must all send our hearts & minds toward this, as this particular tipping point in our big picture transforming times  has the power to wake up the sleeping unconscious masses big time!! An interesting feature in Oz is our Govt announcing funds & resources to start dealing with domestic  violence after 7…yes 7 deaths of women over the past 7 days! This major issue is just another reflection of the unprocessed rage in everyday people, at their sense of powerlessness and helplessness in these unjust unequal times! How about brokering a deal where the greedy corporate system gives up using and controlling people & resources?
So the obvious call over the next month is to duck if people or situations contain conflict, don't over-react emotionally, get set to step out of stale or limiting relationships, say yes to fab new co-operative ones, think globally and act locally, make love not war! If you have planets or points around 4 degrees of Aries/Libra/Cancer/Capricorn you can expect major changes very soon. Your mantra is "let the world evolve from conflict to co-operation!"
The Purpose of Libra in the 12 stage Zodiac System
Libra's 'Relationship and Co-operation' theme ultimately impels us to achieve harmony, peace and co-operation as we interact with others, whilst also maintaining our polar Aries individual independent 'Will'. We also take our 'mind and mouth' function from Gemini into all relationships, reminding us it's essential to think & speak with clarity & diplomacy.
All our relationships contain the opportunity for self awareness through 'the mirror of the other' so we may own our own stuff and move beyond projecting and blaming our problems onto other people. Sadly this is a very new concept for the larger community so it is imperative that we all heal this in our own lives, and become conscious of 'who we are and what we are attracting', based on our core beliefs about our emotional safety (Cancer). We can then move into equal partnerships with other conscious co-operative people to bring about positive results in our own lives. This is 'The Law Of Attraction' in action!
Remember we need 'others' to help us grow our lives so no surprise that old outmoded 'others' may be due for release during October. The consciousness upgrade of these vital years ensures that we make healthy choices about who we share time with…it's all about like-minded energy after all.
A Quick Overview of Planets in October…
Mercury in Libra is still his retrograde thing until Oct 9th when he stations and turns direct. The usual cautions here to review and re-appraise all the systems and communications in your world during this period. Good to avoid signing contracts…or check the details very carefully, and yes annoying techno and travel blips. You've heard it all before so this is the 3rd  & final Merc. retro phase for our year and can be very helpful if we deal with the details yet again. With Libra in focus relationships & PR moves are on the front burner. Time your meetings, announcements,  & partnership moves for after the 10th Oct BUT it is often the case that we don't get full action until after he passes his retro point – in this 15 degrees of Libra on Oct 24th.
Meanwhile we have 3 planets having a party in Virgo all month as Venus joins Mars & Jupiter! So if you thought you were all done with that cleaning thing I've been on about then think again. Wow we must all need to do a whole lot more planning and organizing to set up new 'systems' to have 3 big planets giving is another big dose of Virgo! So keep dealing with the details and direct your energy with steady patience toward your work goals and this can be a highly productive period. Expect lots in the news re health and food areas as this is Virgo territory. Indeed I saw a great show about crowd funding for sustainable and organic argri-business that is now offering a healthy option beyond the banks…lovely!! Mars reminds us that we are in a 'battle' with the mono-cropping systems that deplete and destroy our ecosystems.
Saturn is now in Sagittarius until December 2017. This isn't exactly a HOORAH moment as whichever sign Saturn chooses to grace is always fraught with the classic restriction and constraint for which he is famous! He doesn't make any major aspects this month so here's to him minding his own business! Oh there is a quick square from Venus in Virgo on the 10th which could mean power trips at you or from you. Here's my article so you have a head start on how to work with this very important feature of our personal & global affairs.
New Moon in Libra Tuesday 13th October @ 19 degrees – set your intentions for all things Libran and expect forward motion from mid month.
The Sun moves into Scorpio on October 23rd opening the next stage of our year when we begin to empower the alliances we've been creating in Libra time. On with the show…as they say!!
Full Moon in Scorpio/Taurus Tuesday 27th October @ 4 degrees – money & resources start to come into sharp focus with more to come from late October and into November. More on all of this of course in my next letter.
SO my friends our job this month is to keep out hearts minds and souls in the light so we can play our part in bringing about peaceful co-operation between all kingdoms. Blessed be!!
Also if you haven't visited my FB Universal Astrology page please do and click like please.
And my 2015 Astrology Report  if you haven't had a chance to read yet.
Upcoming Workshops & Trainings
'The Dance of the Outer Planets & The Age of Aquarius" – Special 1 day workshop Saturday 17th October @ Lillifield nr Nimbin Full details & to book
January 2016 Summer School  Planets in Aspect – The Soul's Code Revealed 2 day Program Saturday 9th & Saturday 16th January 2016 – Gold Coast Full details & to book
'Adventures in Consciousness' Spiritual Life Coaching Program… BALI 2016  
The Astrology of 2016 Please join us for my annual 1 day workshop as I share my insights for 2016 so we can set our intentions for growth and evolution into fabulous outcomes! Saturday 7th February 2016 – Carrara Bookings
Mail me if you have questions about the seminars or ring 0755945959
You can order the recordings if you can't make it in person.