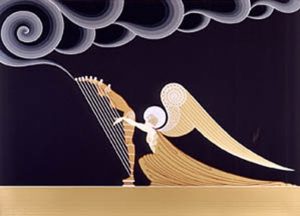 Bring on September I Say!!
What a weird sense of everything AND nothing happening over this past few months…
Well until a few days ago we've had SEVEN planets retrograde…so there's the no forward motion nothing happening bit…
PLUS 3 powerful Eclipses thru July & August…so there's the chaotic everything happening bit! Plus this Mars retro in the mix has been super tough for many folks with accidents & illness & general uncertainty in the collective process very anxiety producing. Sending my LOVE to all for soothing if your world is troubled. KEEP the FAITH that positive times are on the way from November when Jupiter has finished his transforming letting go process in Scorpio…and heads into Sagittarius.
Here in Oz last week over 4 bizarre days our Prime Minister was sacked by his own party in a bitter chaotic factional 'battle' as the extreme right of the right party (The Liberals) sought to install their guy…alas to no avail from their point of view…and along the way destroyed themselves! Me thinks we will have a change of government at the next election to the 'left wing' Labour Party…maybe sooner rather than later when we check the charts.
Anyway it's yet another sign of the times as the ongoing chaos of the Mars in Aquarius square Uranus in Taurus gig since May…which completes in mid November…ah I hear you say "the USA mid-terms' as Mars opposes Mr Trump's Mars…Jeeze who knows what kind of drama will unfold but rest assured there will be drama. If global affairs were not so tragically horrible, the power control battle between the elites & the conservatives could be considered a farce! Yet again I remind you to stay objective & in your power!
As Virgo is the sign of health & healing it's no surprise that 'small animals' also fall into Virgo's domain! Talking to them & feeling their unconditional love is simply…good for us!  So as Sun moves thru Virgo until Sept 21st: find a fur baby to hug, eat simple nourishing food, keep working up projects, DON'T WORRY!! deal with health matters, do your book-keeping…yes!
Your September Timeline…
OK so our September will start out a tad sluggishly as  Mars is indeed now direct but has to complete his final few degrees in Capricorn PLUS good old Saturn finally turns direct on Sept 6th…after 4.5 long months!
So here's the plan kids. Mars in Cap until September 11th offers great timing to seriously plot and plan and work up your fresh career goals & projects. When he clicks into Aquarius on the 11th it's all systems go to ACTIVATE CHANGES you started cooking up back in May…OR life will present you with something new and fabulous if you're willing to step out of your comfort zone. As ever with Aquarius we must 'expect the unexpected'!
He completes his run in Aquarius on November 16th when he heads into Pisces. Apologies for repeating myself yet again re this current Mars Aquarius with Uranus in Taurus cycle- the last time this happened was between May & November 1939!
Even though Saturn in Capricorn goes direct on Sept 6th he sits on 2 degrees all month continuing his long trine easy aspect with Uranus in Taurus. So no bells and whistles here but this is an excellent underpinning by Mr. Change Agent well supported by Mr. Structure for gradual evolution of your plans toward 2019…once again if you're thinking positive re-invention or bringing new ingredients into play in your world.
This is the SLOW and STEADY feature we must manage even when we may want to make sudden drastic changes or upgrades. This is very yummy energy to strengthen & ground yourself, spend time in nature and connect with your core gut level instincts, and with Sun & Mercury in Virgo until Sept 23rd its all about healthy food and wellness practices!
Meanwhile Mercury…ruler of "mind & mouth" completes his run through Leo on Sept 7th when he heads into his home sign of Virgo joining the Sun to become the very pragmatic and organized "mind & mouth". Beware his tendency to worry & fret…not cool and very unhelpful…and highly critical of self & others. Upside is desire to be of service and helpful to others, and it will be a relief after his time in Leo in July & August to get a break from narcissistic grandstanding!!
Mercury then zooms into Libra on September 22nd opening an excellent phase for PR & marketing and socializing through until Oct 11th when he heads into Scorpio.
New Moon in Virgo September 10th @ 17 degrees is the day to connect with your Soul with the simple but most powerful essence of "I now commit to my service path to heal and support all beings".
Little Miss Venus completes her run through her home sigh of Libra on September 9th when she heads into Scorpio. She will be in the sign of 'deep and intense feelings' for an extra stint as she also is about to do her once in 18 month retro thing during October until November 16th. She is at her most passionate and sensual in Scorpio and offers her deepest Shamanic healing essence.
EQUINOX on September 23rd as day and night are in balance and the seasons change once more as Sun enters Libra and we are half way through our natural year. Relationship becomes our focus along with PR & marketing timing through until October 23rd.
Then comes our Full Moon on Sept 25th with Sun in Libra opposite Moon in Aries @ 2 degrees. As Saturn in Cap is strong on this one we can expect any limiting setups with others to reveal quite who and what we need to take forward in our lives, or maybe the need to 'res-structure' existing, or commit to fresh alliances.

Here's a little extract from my Jupiter in Scorpio article & the link if you'd like to read it all PLUS Here is the link to my free e-book "Depression – Finding the Light in the Darkness". 
Time to check in for a session with me?
"So I'm seeing this Jupiter Scorpio year as a time to confront and heal the deepest darkest regions of our collective unconscious; to dig up and release the pain and anger that is affecting so many people as we pass through 'the dark night of the Soul' in our global evolutionary process. For my in-depth insights into this process read on to 'Personal implications of Jupiter in Scorpio'.
Blessings and love to you all
Maggie
Upcoming Workshops & Trainings
A Day With Interesting Horoscopes! Saturday 29th September
Business & National Charts are fascinating in light of current times. So I'll cover the basic rules for choosing or ELECTING a business chart + We'll check out the cryptos Bitcoin Etherium & Litecoin + Facebook & Twitter Then there's the EU & USA & Oz Charts… and on and on really + you can send me your ideas & I'll research the dates!
Reply to this email OR contact me to book in. You can order the recordings if you can't come! You are welcome to book a session to brainstorm fresh ideas and solutions.
I am also speaking at the fabulous C*I*A* Celestial Secrets' Retreat Oct 12-15 in beautiful north NSW click for full details & to book Please join us for this special event focusing on the healing power of Venus in Scorpio