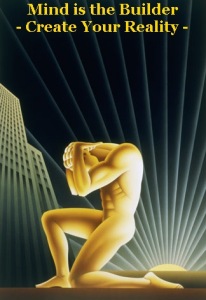 'Heavens Above' astro insights for April 2015
Late March & early April are super intense times on planet earth people, as we head toward the lunar eclipse over the Easter weekend on April 4th, which just happens to hit bang on dear old Uranus and Pluto doing their breaking down re-invention thing. Ah such fun…not!
Anything that is no longer relevant will be screaming at you to please release let me/it go, as you also discover if you really do trust and flow principle in your life!
You are welcome to book a session to enlighten & enliven your own individual journey just mail me
Once we get past Saturday's lunar eclipse we start heading into calmer times… 
Just a quickie this month dear like-minded friends as I am bizzy writing my new 'Adventures in Consciousness' spiritual life caching program. This is a very exciting new development in my career as I will share key ideas and tools to 'design out reality'! Scroll to end for details!
A lunar eclipse (2 per year) happens on this next full moon on Saturday, with Sun in Aries and full moon opposite in Libra @ 14 degrees. Aries/Libra is the 'me and others' partnerships axis…& full moon eclipses also play out opposite or polarized positions! So we have a double whammy on the way here and it's all about me & my partners both personal and professional. This extreme tension may also manifest as 'extreme events'…terrorism & weather etc. We can feel the effects of eclipses for weeks before and up to 6 months after, so if you're already dealing with endings/separations and new beginnings with partners it is no surprise! Change agent Uranus is also in Aries with the Sun so things can happen quite suddenly and unexpectedly even though the issues may have been brewing for a while.
The theme is' freedom to be me' and stepping out of situations where you have not been authentic for whatever reason…usually fear of loss or rejection. The amazing upside is the excellent cool new people who will begin to arrive over the next 6 months who offer a wonderful new mirror. Part of the conscious shift means it's time for partnerships where everyone is equally in their power. This eclipse also signals new PR and promotions opportunities.
The 'blood red' lunar eclipse is exact on east coast OZ from 8.16pm but it will only be total for 5 mins around 10pm. So take those chairs & blankies to the garden to enjoy this rare phenomena, and while you're there set your intention to "bye bye old things/people/patterns that no longer resonate with who I am, and hello new fab conscious ingredients in my life!" Honestly folks this is the pivotal moment in these 'shifting times' as we cross the bridge between the past and the future.
The old unconscious systems of or world are in total lockdown as the inescapable urge for change & re-invention are hammering on their door, so be aware that people are stretched to the max over the next week or so. Your job is to stay calm as you sit in your protected bubble deflecting in-coming shite. At the risk of sounding like a stuck record I'll say again…the theme of this tumultuous period is stepping into new original ways of re-inventing ourselves. Anything that is part of old stuck patterns has to go. Struggle and powerlessness are part of old 3D reality programming and totally not part of designing our conscious reality from here!
The theme of Easter deserves a mention here as this is the penultimate death/resurrection symbol in our calendar. How appropriate that this lunar eclipse blast of energy accompanies the final pass of the Uranus Pluto square of this past 3 years…also known as the zap zone. So here's to death and release of the old 'suffering based' systems that run our planet and the re-birth into higher sustainable equitable conscious times for us all. When you're enjoying that easter egg close your eyes and connect with your own  new life cracking out of the shell…we are brand new from this point!
Amidst the challenging stressful stuff are seeds of ideas and insights that will change your life…just stay open to them. You have had many clues over the past few years that are leading you toward your true authentic self…new possible collaborations…networks…training…whatever. The key in all of this is to finally get our ego and mind under control and start really working with our Soul…she knows the way. This is true freedom…when we surrender to our Soul everything else begins to fall into place and the magic starts to happen. There is so magic in the air right now!
Visionary Jupiter in Leo
…brings us this magic as he aligns beautifully with the eclipse offering us new opportunities and the courage to take advantage of them. He is in excellent aspect with Uranus in Aries who is on the Sun with this eclipse, offering a very exciting change/freedom ingredient!  We really have to believe in our power as individuals who are united with other conscious  individuals in our intention to heal and change our world. This is a time to unleash our passion and creativity in totally new ways. Jupiter has been doing his retrograde thing for the past 5 months which explains why you may feel the treading water thing, and frustrated by slow motion.
So hoorah Jupiter also turns direct on April 7th a few days after the solar eclipse releasing the brakes from the train. It will still take a few weeks to get things moving so by May lots of action begins to unfold. June is fabulous…but more on that in future newsletters.
Mars in Taurus
The general atmosphere begins to calm after April 10th as the dust settles and we will start to really notice and be able to work with Mars in Taurus. Mars is where we are meant to be directing our energy and in Taurus he says 'let's get practical and deal with the reality of setting things up.' He will be here until May 12th so make like a steady bull and put the effort into developing the territory that has been unlocked while he has been in Aries.  Your mantra for Mars in Taurus is "I am  worth it!"
Venus in Gemini
Venus also changes sign on April 11th as she enters Gemini until May 7th opening a fab 3 weeks for expanding your networks and partnerships to new levels. This is all very social and chatty and busy with a lighter fun flavor than in ages, and also excellent for throwing around knowledge and ideas. Go for it!!
New Moon in Aries
OK then we have the next new moon on April 18th @ 28 degrees of Aries. This is the last blast of 'let's go what's next Aries'. This is a fresh start, new beginnings new moon as it is blessedly not stirred up by any other planets!!! This is incredibly dynamic and powerful if you set your intentions from a positive place and are willing to initiate a new phase in your life. Yay!!
The Sun then enters sensuous generous Taurus on April 21st as we enter the 2nd sign or stage in our natural year – more on this in my next letter.
Make the most of this breakthrough lunar eclipse over the next week!
Cheers to all Maggie
Maggie's next Saturday Astro Session
Saturday April 11th – Carrara on the Gold Coast 10am-4pm
'Adventures in Consciousness' Spiritual Life Coaching Program over 6 Saturdays
The theme of our time is re-invention & finding new ways to inspire & motivate ourselves & others…so it's time to share the primary tools and techniques I use in my daily 'astrotherapy' spiritual work. My goal is that each of us will create our future reality as we work together over the next 6 months!
6 x 1 day seminars. Investment is $90 per session $500 for all. Full details https://www.universalastrology.com.au/blog/events/adventures-in-consciousness-indepth-life-coaching-course/
The group will be max 12 great people who are ready to deepen their knowledge and skills!! There is room for one more member of our group…is it you?
Diploma of Traditional and Contemporary Astrology – with Damian Rocks
…combines horary astrology with modern client-centred techniques which aim to help you greatly increase your astrological skill set and expertise. The complete course is available on-line or attend in Sydney – next intake April 19th.  I will be offering the in-depth training on psychotherapeutic technique in the 2nd year of this diploma course. Full details @ www.starslikeyou.com.au/learn-astrology
We had a great day for the 'Astrology of 2015' seminar and recordings are now available for $30 if you'd like to mail me & I'll send via dropbox PLUS the 40 slides of the power point presentation.
All welcome at any level of Astrology & is also great for non-astro peeps. RIng me at 0755945959 or email click here to book. I will send you confirmation + address 10am – 4.00pm – BYO lunch.