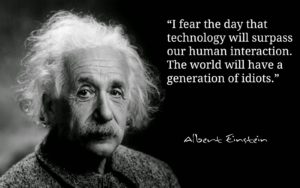 Couldn't resist this quote as this past week has been the strangest time as so many techo issues in service industries are front & centre! I've got a Paypal nonsense where I can't get my money, & we had the meltdown on the Oz Census site and accompanying denials of who is responsible. It really is such a classic expression of just how stressed the entire system is right now. We also see the upfro
nt reality of "cyber warfare"…the real new war game in town. (What are they going to do with all those armies & munitions they love to spend money on?)

OK so I'm calling the current Jupiter (makes things big) in Virgo (systems) forming a stressful Quincunx aspect with Uranus in Aries (technology). Let's blame that!!
We also have Mercury & Venus in Virgo doing stressful things with the Mars & Saturn in Sag team.

Upside offers restructuring the systems that aren't working in your world & not buying into the frustration & confusion! We are in such a major re-calibration over these months, so we must use Jupiter's opportunity & Uranus urge to freedom to move forward regardless of external shite! The September Eclipses will help us do this.
These are adventurous times if we are willing to jump on a fresh Sagittarian horse inspired to believe that we can still create a fresh positive future! Just don't react to people reacting or if you feel frustrated…ok?!