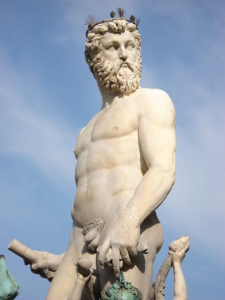 Neptune & the Quest for Transcendence
Thursday November 27th 2014 @ Lillifield near Nimbin
Please join Maggie & Tina for this experiential day exploring the divine, sublime and ecstatic realm of Neptune, Pisces & the 12th house.
How does his journey through Pisces between 2012 & 2026 offer us the next stage in our evolutionary potential to re-union with our psycho-spiritual nature?
What is our personal Neptunian myth about ourselves & how is this setting up our outer reality?
We will discover the many pitfalls that arise as we instinctively seek union with our higher nature – like co-dependency, substance abuse, escapism and victim consciousness. How do we heal these issues and transcend our 'lower nature' so we may connect with pure intuition and use his magic to step from confusion to clarity and inspiration?
And what of Neptune and the mysterious fine line between the brilliance & 'madness' of the artist and poet? We will also discuss the various psychoses that spring from his depths and the workings of our psycho-emotional health.
Maggie will discuss the history & implications of Romantic Love as our search for the divine beloved in human form, and the disillusion and confusion when the perfect lover turns out to be merely mortal.
Tina will offer the fascinating mythic themes of Neptune as the spiritual redeemer and saviour.
"If you can't dream it you can't have it" says Neptune. So come and learn how to empower your dreams coming true as we venture into the fascinating invisible realms of Neptune.
When:    Thursday 27th November 2014      10am – 4 pm      registration 9.30 am
Where:    Lillifield Community Centre – near Nimbin 4505 Kyogle Road next to Barkers Vale School
Cost:        $ 80 Full price; $ 70 concession – Morning tea provided; bring your own lunch
Bookings:     Tina       0457 903 957 or star-loom@hotmail.com
Maggie 0755 945959 or maggiekerr@universalastrology.com.au