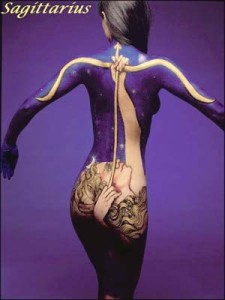 'Spreading the Light'
We initialise new activity on New Moons and with a fresh energy uplift from a splendid new moon in adventurous optimistic Sagittarius think fresh inspiration, renewed optimism & vision, and a fab reminder that life is rich & full. Uranus in Aries feeds his original unusual vibe into this mix so keep thinking 'new & different'. Expect unexpected offers or developments from left field. We've just done a tough Scorpio November confronting our fears and limitations, so as they no longer control us we're empowered to get on with our 'Heroic journey' through these world changing times. Get set to create bright new futures in 2014.  
Mercury finally heads into Sag on Dec 5th freeing our minds and mouths to new horizons. We are all co-creators of the 'Unity Consciousness' of the new world unfolding, so our thoughts and words must be clear and clean so we can create the unified thought field matrix that will change our broken world.   Your mantra is "I am inspired with fresh purpose and grow and change with ease".  As Jupiter in Cancer rules' this New Moon and Mercury, family and emotional security are themes for enjoyment and expansion. So enjoy yours and embrace those who need to share in your fortunate loving home.
Sag brings messages and ignites our passion to share ours, so writing, publishing and travel are all features now. It's a great time to let your mind free range into limitless possibilities of how exciting and interesting your life will be in 2014. Start making your 'Vision Board' with pictures and words so you can manifest your Soul's purpose and create the reality you deserve. Resist the urge to preach or judge others and ram your beliefs down their necks!
Comets have always been thought to be 'messengers from the gods' and we have three of our cosmic friends dancing around our Sun over these months. 'Sungrazing Comet Ison can be seen just before dawn on east coast Oz. He has just survived his passage around the Sun and is glowing brightly for his closest pass to earth on December 26. I like to believe the message Ison brings us from the outer reaches of our Solar System will revitalise and accelerate our revolution in consciousness. So for Christmas (Christ Consciousness) our job is to align hearts and minds with clear purpose and intention for a peaceful co-operative world. >>>Click Here<<< for great article on physical/metaphysical implications of Ison.
Make sure you complete Virgo planning and re-organising of work areas before December 8th when Mars enters Libra, and as he retrogrades here will hang out right through until August 2014. Mars will trigger the 'zap zone of the Uranus Pluto square' late December and is a big player in the 2014 story. The negative forces that control all manner of global agendas will be met with revolutionary reactions from those they seek to control…that's us! Libra rules personal and business partnership and treaties and deals are struck during Libra time.
The agenda for further 'globalization'  of the greedy destructive business machine will amp up big time folks, so it's up to us all to protest and/or practice peaceful resistance to the nefarious deals about to be made. A great example is the December summit in Bali to 'sign' the 'Trans Pacific Partnership' TPP. Good old Wikileaks has leaked the secret content of the treaty and it makes for scary controls of our Australian Sovereignty. >>>click here<<< to sign petition demanding transparency of details.
On the up side a host of new clever innovative inventions and solutions to global issues will leap onto the scene as conscious individuals become entrepreneurs and pioneer new businesses. So go for it people and avoid the global bank system for funds. Invest in yourself and seek like-minded people with funds to invest who also want to step out of the stock market scam. Personally we can get on with PR and promoting our projects and setting up excellent new alliances. Avoid conflict as you assert yourself from situations and people who seek to influence or control you.
Full Moon on Dec 17th at 25 deg Sag/Gemini brings New Moon vision out into the world.
New Moon 11 Sag
LA           Mon 2nd  4.23pm               NY          Mon 2nd 7.23pn
Lon        Tue 3rd     0.23am              Syd         Tue 3rd 10.23am
The Sun heads into the 10th sign Capricorn on Dec 21st heading towards a powerful New Moon on new years day, so enjoy your festive season my friends and get set for another life changing year ahead. I will post my 2014 Year Ahead Report with full details of what's in store. Live long and prosper – love Maggie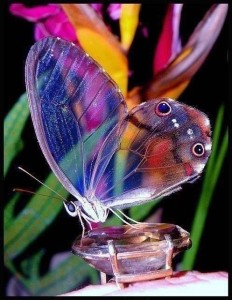 This yummy pic was sent to me by a dear client from Canada as a sweet reminder of our work together during Scorpio time. It is a symbol for us all of the birth of our own unique butterfly after the gestation in our cocoon of recent weeks. Get yourself a picture of a butterfly folks and keep it with you to remind you that dark times are always followed by light.
And I'm finally joining the 21stC…literally…as my website is having an upgrade…hoorah! You will be able to join live webinars, purchase my books, & stream my DVDs and 'The 12 System Seminars'. Stay tuned for  January launch.
So I invite you to join us for my first webinar for 2014 "Adventures in Consciousness" where I will offer my 30 years of insights, knowledge and tools for those who are on the adventure to greater clarity and power.
My first 'in person' seminar in February will be 'The Astrology of 2014' where we will explore the potentials of the planetary synergies as they weave their evolutionary threads into the brand new world on offer in the coming year.
Mail me at maggiekerr@universalastrology.com.au  or ring 0755 945959       0416155967 to book a spot for either or both presentations.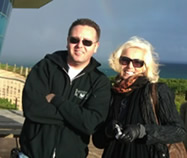 Also in December/January my work will feature in John Edward's on-line "Evolve" show in a segment called "…Up Until Now" <<<click here>>> to join his group and enjoy the excellent website.
 Follow me on Facebook https://www.facebook.com/UniversalAstrology