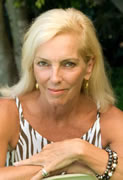 Maggie Kerr (AAT. Dip. Couns.) is a well known Australian Astrologer, Counsellor, Author, Teacher and Presenter. She is an accredited teacher with the FAA, member of the FAA exam board & the Australian Vice-President for ISAR.
For the past 28 years her unique blend of Astrology and Psychotherapy has pioneered techniques and tools to change our unconscious patterns and empower our lives.
Maggie is well known as an entertaining and highly motivational public speaker. Click here for topics
The 5 Universal Astrology Workbooks,
are a complete course in Astrology, Synthesizing Psychological and Soul Centered concepts. Order now, or read about the books , or read excerpts from the books.
Suitable for beginners & advanced students.
"The best teaching guide to come along in many years! Congratulations are definitely in order to a fine teacher and author." Alan Oken
Master Class CD's available with Alan Oken & Maggie
The 6 seminars in the Master Class series held during 2006 and 2007 are available for sale as boxed sets of 12 CDs - total 72 CDs for details of the 6 sessions & to order click here.
The workbooks supported by the CDs are ideal tools for self study and you can book personal tutorial sessions with Maggie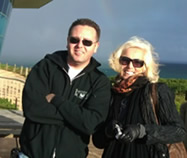 "Maggie Kerr is an amazing astrologer, teacher, intuitive and psychologist. Her therapeutic approach to astrology makes her a healing instrument whether it be in person, over the phone, through her 12 System book, or workshops. Doors are not unlocked but knocked down as she magically helps you to learn why we are experiencing life's many adventures."
John Edward - `Psychic Medium www.johnedward.net
Maggie Kerr presents… 'The Astrology of 2014'

Please join me for a celebration/gathering of Astro-friends!
…for my annual review of the unfolding Astro-scape
for what promises to be an action packed year…
+ insight & support to inspire each of you by
applying the 2014 planets in transit to your life.

Saturday 8th February – 10am to 4.30pm
120 Plateau Crescent, Carrara 4211

All welcome to this informal program Just ring or email Maggie to advise your attendance. - $70 - - - 0755 945959 - 0416 155967
120 Plateau Crescent, Carrara Gold Coast 10am to 4.30pm BYO Lunch Refreshments provided of course!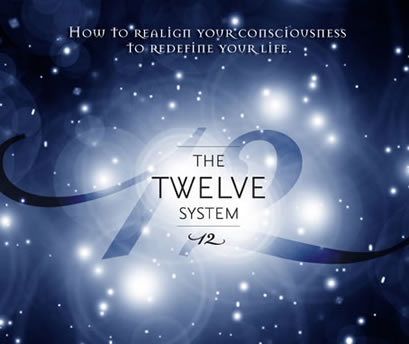 Maggie's new book "The 12 System - How to Re-align your Consciousness to Re-define your Life" explores our current point in human and planetary evolution & explains how to become part of "The Shift"- co-authored with Mary-Lou Kelly.
click here to read more and order