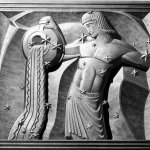 Maggie Kerr & Tina Mews
Present a special 1 day Astrology program
The Dance of the Outer Planets &
'The Age of Aquarius'
Wednesday 14th October 2015 @ Lillifield near Nimbin
Since the discovery of the outer planets Uranus Neptune & Pluto over the last 200 years, our world has begun to move through an accelerated process as we complete the Age of Pisces and move into the Age of Aquarius.  This also coincides with the 26,000 year Great Cycle of the Mayan Calendar 'shifting' our evolution from an old paradigm to a brand new one.
Uranus Neptune & Pluto are known as the 'Evolutionary Lords' as their magnetisms awaken dormant DNA codes in our potential to connect us to higher frequencies, and re-orientate us out toward the Galactic Field beyond our limited Solar System world view…up until now! This is all very exciting but also very challenging and we absolutely need to know how they operate, and how to use them so we can participate in our own and therefore our planet's conscious evolution.
Our focus for the day is to explore these big ideas, and then move on to the WHAT, WHY & HOW these planets operate by TRANSIT as they connect with our natal charts.
We will also spend the morning session reviewing the recent arrival of Jupiter into Virgo for the next year PLUS Saturn moving into Sagittarius in September for the next 2 years.
When:                Wednesday 14th  October               10am – 4 pm
Where:               Lillifield Community Centre – near Nimbin 4505 Kyogle Road next to                                                                        Barkers Vale School
Cost:                   $ 80 Full price; $ 70 concession – Morning tea provided; BYO lunch
Bookings:          Tina       0266 897413 OR  0457 903957 or star-loom@hotmail.com
Maggie 0755 945959 or maggiekerr@universalastrology.com.au