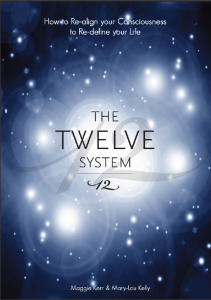 Maggie Kerr presents a '12 System Seminar' on Saturday 8th March 2014
'Planning Your Natural Year'
Once we know how to work with natural cycles we upgrade our conscious power!
In this 1 day seminar Maggie will show you how to align your life with the natural year starting on March 21 each year + the 12 year life cycle.
'The 12 System' is NOT ASTROLOGY. 'The 12 System' distils the core model and makes it so simple! So this material is great for both astrologers and 'newbies'.
By using 'The 12 System' as a tool for planning our year beginning on March 21, and then adding the 12 developmental stages in their right order and timing we can strategically align our vision, goals and energy with the flow of nature, or simply live our lives in correct alignment with the true cycles of life.
We will then add the 12 Year cycle of life (ruled by Jupiter.) This is the cycle that opens new growth opportunities to expand our lives. Once we are aligned with which year of the 12 year cycle we are in, real power becomes available to us as we are in synch with and mentally prepared to work with our life each year.
So there are 12 progressive stages each year, and each year is part of a larger 12 fold system of growth and development. Many people become discouraged if their vision does not bear fruit quickly as they do not understand the natural order of the birth, growth, fulfilment and release principle of cycles. So they do not stick to or lose interest in their goals because they don't know how to work with the 12 fold system! So this is literally life changing information to empower you for the rest of your life!  
'The 12 System' is easy to share with family and friends!!
So if you would like to become a '12 System' trainer please join us.
When:                  Saturday March 8th 2014              10am to 4.30pm
Where:                120 Plateau Crescent      Carrara 4211
Cost:                     $70    BYO lunch  – refreshments provided of course!
Bookings:            Maggie 0755 945959       0516 155967  maggiekerr@universalastrology.com.au