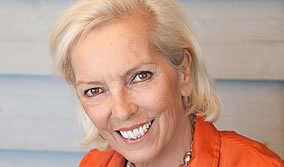 When I first began my love affair with Astrology 30 years ago I could never have imagined that it would become the source of my life's work. It was always about finding out about 'me' and how I could heal my old broken bits and step into my true essence…which by the way is I am Aquarian Sun, with Moon in Sagittarius and Leo Rising.
Through my fascination with the great cycles that underpin human evolution I have accidentally become a 'social commentator' as well as a counseling astrologer, and I have always offered my insights free of charge through my articles and reports. I make my 'living' through my work as a therapist/counselor and teacher who attempts to 'spread a little light' to enable people to step into their conscious power.

So this year for the first time ever I am actually going to ask you, my faithful readers and clients and students…new and old…to please contribute a donation to my work if you have enjoyed my monthly newsletters and this current 2015 report.
You can donate here if you'd like and I would be very grateful as I do a lot of behind the scenes work that is not paid along the way! Many thanks
Please Contact Maggie for bookings or if you have further questions
Please call 07 5594 5959 or contact by e-mail