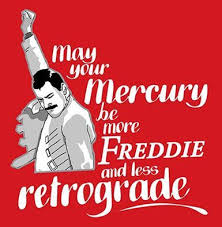 Greetings friends as we wave goodbye to 2017 and get set for some big shifts in 2018! And our tumultuous 2017 isn't going out with a whimper,as time God Saturn completes his epic run through Sagittarius is joined by messenger Mercury on The Galactic Center…sounds big and it is!.
Yes it's Mercury retro time from Dec 3rd till 24th and I've got some great tips for this in the main section… …along with a quick overview this month as I'm knee deep in writing my 2018 Report & Horoscopes and oh boy have I got some fascinating research to share with you on January 1st!
Jupiter tine Neptune 11 deg – 1st week
Saturn joins Galactic Center @ 27 deg Sagittarius – 1st week
Sagittarius Full Moon 4th @ 12 deg Sag/Gemini
Mercury Retrograde 4th
Sagittarius New Moon 18th @ 26 deg joins Saturn!
Sun into Capricorn 21st
Saturn enters Capricorn 21st also!
2018 Session Gift Certificates  I will mail or post this to you – scroll to the end of this letter for a pic! With such a game changing 2018 on the way it's a cool way to support your friends and family.
Use the yummy connection of Jupiter with Neptune for the first week of December as an inner cushion of calm faith and trust in the midst of some other pretty intense energies folks, as Saturn and Mercury are in serious thinking and messages mode, so don't buy into gloomy thoughts and seeing 'through a glass darkly' ok?
Yes the world is very tense right now as war drums are beating and people are bewildered by economic and political uncertainty, so that's why it's up to us to stay in positive 'thought forms' and knowing that we have the power to create our own reality no matter what's going on 'out there'!
So let's talk Mercury Retrograde from the 4th until 24th as this is by far the most significant retro period he's done in many a year…or for many to come. As he joins both Saturn AND the Galactic Centre we have a remarkable opportunity to align our MIND with inspiration for fresh purpose into the future.
The GC is the Centre of our Galaxy – the black hole located @ 27 degrees of Sagittarius that emanates the magnetisms for our whole Galaxy & Solar System. The Mayans called the GC 'Hunab Ku'. 'Hunab' means 'one state of being' and 'Ku' means 'God' so the direct translation would be One State of Being God. When our planets align with the GC historically we are activated with new levels of KNOWLEDGE that progress our species. It's so interesting that it's position in Sagittarius underpins the whole nature of our human nature…the belief systems that drive our evolutionary growth!
This is a significant point in Saturn's cycle as the last time he was here was 1988…the prelude to the massive events of 1989 – fall of Berlin Wall & the arrival of Russia & China into the globalization systems. So are we also currently poised for some really big global re-arrangements from next year when Uranus enters Taurus & Saturn enters Capricorn? You bet and you'll be reading all about it in my 2018 Report.
On a practical level this Mercury/Saturn combo in incredibly useful for some deep introspection and getting to the bottom of your old limiting thoughts and beliefs so you can liberate them! Great also for intellectual precision that requires dealing with practical plans, details and projects as you also stay aware of being too rigid and en-bending in your views…or opinions of others.
This isn't an easy light weight chatty time and we may be a bit defensive or believe that others are being critical of us, and sure not a time to pick a fight! Anyway you get the idea – no negative thinking or words and don't buy into other peoples. And if folks are taking it all a bit too seriously get out your joke book! And the usual cautions apply with Mercury retro as not the best time to sign contracts & purchase tech stuff and stay flexible with travel and connection plans.
Sagittarius Full Moon 4th @ 12 deg Sag/Gemini – on the same day as Mercury retro! Full Moons heighten emotional reactions so needless to say it's a great idea to keep your mouth closed before you say something you may regret over these few days. On the upside a great moment to share knowledge or info with your networks. Sagittarius offers us one of life's greatest lessons as the wisdom to give up EXTREME positions by practicing moderation, tolerance and objectivity even when this is in short supply. Indeed it may be on this Full Moon, and with the added Neptune ingredient here, info is confusing or down right lies. We must stay positive, optimistic & wise over the coming month as we keep believing in our dreams and the power of the new consciousness beyond conflict & separation!!
Sagittarius New Moon 18th @ 26 deg joins Saturn! – all that stuff I wrote above about Saturn & Galactic Centre is ignited on this NMoon. We can expect big news/messages/conversations through the media and social networks and some eureka moments in our own insights and vision as inventive Uranus is in fab aspect to the NMoon.
Sun into Capricorn 21st as Saturn also enters Capricorn – The 2017 December 21st Solstice happens each year when our Sun enters Capricorn marking the 3/4 point in his seasonal round…mid-winter for northern hemisphere and mid-summer for those of us down south of the equator.
So is it a big deal that the planet that rules Capricorn… Saturn 'lord of order & form', joins the Sun as he also now heads into his own sign for the next 3 years? Yes indeed as this is a once in 29 year cycle that sets the stage for the next great wave of global re-structuring, with echoes back to 1989/92, 1959/62 & 1929/32.
So get set for a host of new memes and daily phrases that contain the words accountability, responsibility, transparency, regulation, watchdog, re-form, legislation, ethical standards… All the words and actions that come into play when Saturn steps onto center stage, as he is now in Capricorn (the sign he rules!) for the first time in 29 years between 2018 to 2021.
Personally, we're also set to reap rewards for that we have sewn as the Lord of Karma comes calling, and much can be achieved under his auspices if we're up for some concerted effort toward our goals. Yes doesn't sound like heaps of fun and indeed Saturn is not a cheery guy BUT he's super productive and has his own wry sense of humour as he goes about the business of getting results.
A planet in his own sign is 'dignified' thus at its most potent force, so as Saturn steps into Capricorn he's at his earthy practical best on the one hand, and on the other can bring us the harshest measure of his restrictive controlling influence! This is a little excerpt from my 2018 Report which is loaded with fascinating and important info about the implications…and how to use…the global game changing times on the way from Saturn in Capricorn and Uranus also changing into Taurus AND Chiron entering Aries.
Be sure to open my next letter on Jan 1st. I send my warmest wishes and love to you all for a beautiful festive season and make sure to invite people to your table who may not have the good fortune that you do. Stay inspired – stay in your heart – stay positive – and remember that we're all in this together. Maggie