Global Revamp on the Way!
Thanks for checking out my '2018 Global Report & Horoscopes'. This year is a bumper edition as there is so much info to share about the many planets set to conspire for a major turning of the cosmic clock!
So we absolutely need to know what's on the way to prepare ourselves both personally and collectively!
The cost is only US$12 as I want to get this material 'out there' to as many folks as possible. I also appreciate your purchase as an unofficial 'crowd fund' to support my time off in February to go and get my new hip! Yes I am about to become "titanium Maggie"!
There's lots to enjoy and inspire you for your holiday reading!
Click on Buy Now below and get your report…OR scroll down for more info about what's in it!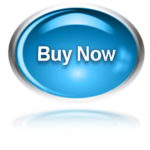 When you have placed your order using paypal or your credit card scroll down and click on RETURN TO MERCHANT & you will be taken to the Thank You page with your download link to the eBook. Don't forget to save your copy to your PC and you will also receive an email with a link to the report.
Here's What You Receive:
A total of 150 pages of powerful & insightful information
In-depth reading for each Sign including Maggie's unique psychological healing tools
Extensive overview of the impact & implications of these 2018 'global re-set' forces including – Major Geo-Political Shifts – The Global Economy- Technology innovations – Our Personal Energy Systems
Long term overview between 2018 and 2024
All the data for 2018 Eclipses and Mercury Retrograde timings
2018 Year of the Earth Dog insights
List of New & Full Moons for 2018 for your diary
In-depth coverage of Jupiter in Scorpio – Saturn in Capricorn – Uranus in Taurus & Mars in Aquarius
Click on the Buy Now button to purchase you copy of the report now!!