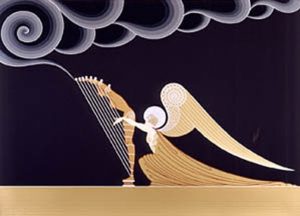 Greetings friends as we head into Virgo season bringing some calm relief after the creative burst plus high drama of Leo over the past month.
As El Sol steps into Virgo today he joins Venus & Mars. Venus is the morning star once more after her descent into the underworld & she unites with her mate Mars on Sunday 25th as they initialize their new cycle together. Then messenger Mercury joins the team on Thursday 29th & things couldn't be more…earthy…and grounded to say the least!
The constant thrum of Saturn & Pluto in Capricorn underpinning 2019 calls us to practical steady goal orientation to fulfill & empower our goals, & yep this can feel very tough & stressful as we witness the old structures of our socio-economic world crumble. Easy to feel the fear right? But it's all smoke & mirrors to keep us in the 'old game' my friends & we must stay clear & committed to being part of the 'new system' of conscious co-creation!!
This lovely Virgo time synches beautifully with the Saturn/Pluto process PLUS change agent Uranus in Taurus, allowing us to activate fresh new ingredients into our daily lives & work!
New Moon in Virgo @ 7 degrees occurs on August 30th.    New Moon's initialize our intentions & with Virgo it's about releasing new seeds for healing & improving our health & daily habits and work & service areas.With Mercury, Venus & Mars joining the NMoon things are ultra Virgo bringing us on the upside high discrimination, excellent analytical skills and amazing organizational ability. I mean you could plan & execute the olympic games on this energy!! Ask yourself how can you bring more order & efficiency into your life & your daily work? What do you need to heal?
Downside Virgo can drive us nuts with over-analysis, over-thinking & fretting, getting stuck in the details & losing your larger vision, and generally what I call 'a little touch of OCD' lol. The inner critic also runs rampant on this one…of self & others. Thus we must keep the balance with our right brain intuitive & self calming practices to avoid the mental high jinx of downside Virgo!
Virgo season is the time each year where we attend to 'the boring bits' like going to the accountant, health & dental checks & for us in Southern climes it's Spring Cleaning time. I found myself doing a major spontaneous cleaning session the day Mars entered Virgo & haven't stopped since!!  It is so important to take time to cleanse our space both internally & externally hence Virgo's association with rituals so get your sage out on the New Moon as this is our big once a year opportunity to clean up our act.
The other lovely quality of Virgo is humility, in contrast with the previous sign Leo where we need to give ourselves & seek acknowledgement & approval messages to build our confidence to dare to shine. Virgo's lesson brings the big Leo ego right back down to earth, so if you find yourself realizing you need to eat a bit of humble pie then smile & do so graciously. Virgo is the principle of SERVICE to others & our world so take time to enjoy little acts of spontaneous kindness in these troubles times.
And don't forget to cook and share good clean food as Virgo rules the small intestine digestive system so it's also a great period to do a fast & then introduce lots of probiotics to balance your gut health. Our 'Gut Brain' is the key to health where we balance the sympathetic & parasympathetic nervous systems. I've included an illustration of this at the end.
So on to the Harvest Full Moon in Pisces @ 20 degrees on Sept 14th. The seeds you released on the New Moon now start coming to fullness & fruition. The Pisces Moon offers us the opportunity to transcend the daily grind and enrich our psyche/Soul with time out for reflection to seek inspiration for our ongoing journey. Pisces rules the arts & visual medium so play with your paint brushes or camera so you can escape your 'mind' for a minute…
The Full Moon coincides with the final pass of Jupiter in Sagittarius in challenging aspect with Neptune in Pisces. First pass was in Jan – 2nd pass in June. At best Jupiter and Neptune are birthing the spiritual awakening necessary to inspire visionary goals for re-enchanting our world view as we head into the "global reset" from 2020! Jupiter can enhance our feeling of optimism and exuberance, which is great as we need to stay positive as we create fresh meaning & purpose for our lives.
But also that nothing can go wrong and get sucked into quick get rich schemes and false information, and with Neptune spinning his web of illusion there is the chance of being misled & set up for disappointment. So we must use upside Saturn in Capricorn to stay steady and focused on longer term plans and use the Jupiter feature as fab opportunities to grow our lives with fresh knowledge and training…or to share ours!
This planet combo is also responsible for the extreme highs and lows in stock markets & general sense of confusion as to whether the whole box of cards is about to crash or not…and if so when…blah blah!! So we can expect a burst of exuberant optimism around the Full Moon…but what's real and what's not is the question. Not a time to take risks & if you haven't bought some physical gold & silver yet then you still have time.
The Vernal Equinox on September 23rd marks the entrance of Sun into Libra as the seasons turn at the half way point of the natural year…which begins on March 21st when Sun enters Aries. So after the strategic planning & implementing good systems during Virgo time we move into the Air sign of Libra where we get set to promote our services and invite those we need to co-create with toward our goals and aspirations.  All about this next time!
Have a great September – be kind to yourself and others and the planet.
Much love Maggie
I welcome You to Book a Session
Please join me to share ideas & inspiration as Jupiter heads into Capricorn for 2020!
Saturday 19th October 2019
Well after all the hype of 2019 as we get set for the 'global shift' in 2020 it's time to figure quite how Jupiter in Capricorn is going to get in on the act!!
When Saturn joins Pluto in Capricorn in January 2020 for the first time since 1518 the stage is set for the next major renaissance in human affairs! Then in December Jupiter joins them for the first time since 1284. Needless to say, this is big stuff…Jupiter's favorite word!
We will discuss the implications of this remarkable year on the way at a socio-economic level, but more importantly what does it mean for us personally?
Despite the fear & confusion permeating the airwaves right now it's so important to see the fantastic opportunity on the way as the big guy heads into the sign of achievement & success!
If you can't join us in person you are welcome to order the recordings.