Exciting changes on the way!
Thanks for your interest in my 2017 Report!
There is so much change in the air isn't there, and I'm so pleased you're interested to know how to use this constructively in your life!
For the first time I am offering my extensive overview PLUS Horoscopes for each sign as an e-book…and it's BIG.
I've decided US$19 is a fair price for so much information, as those who know my work appreciate I offer so much more than a typical superficial astrology report!
There's lots to enjoy and inspire you for your holiday reading! Click on Buy Now below and get your report…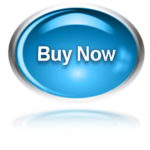 When you have placed your order using paypal or your credit card scroll down and click on RETURN TO MERCHANT & you will be taken to the Thank You page with your download link to the eBook. Don't forget to save your copy to your PC and you will also receive an email with a link to the report.
Here's What You Receive:
A total of 138 pages of powerful & insightful information
In-depth reading for each Sign to enable you to make the best of 2017's life changing energies
Extensive overview of the impact & implications of these revolutionary 2017 forces including – Earth Changes – Politics – Global Economy- Technology – Our Personal Energy Systems
All the data for 2017 Eclipses and Mercury Retrograde timings
2017 Year of the Rooster insights
List of New & Full Moons for 2017 for your diary
In-depth coverage of Jupiter, Saturn, Neptune and the Uranus/Pluto cycles.
Click on the Buy Now button to purchase you copy of the report now!!